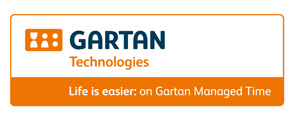 History
Founded in 2001, our solutions have quickly become market leaders in the UK and Ireland, and attract attention from all over Europe and the Southern Hemisphere.
We started out providing solutions for Fire and Rescue Services where reliability is literally a matter of life and death. Today almost any kind of organisation can benefit from our service.
The Gartan Story
We know that workplace management software isn't always top of everyone's interest list, but at Gartan it is. We started out by solving a problem for our local Fire & Rescue service, which turned out to be a pretty big issue, "How do you know who is available in an emergency?" So, we came up with a very simple software solution so that everyone knew this ahead of time. It was the basis of our Availability product which surprisingly, didn't exist at the time. It was so easy to use and effective, dozens of Fire & Rescue Services in UK and Ireland signed up. Today our Availability, Payroll and Roster software is used across Europe and the Southern Hemisphere by all kinds of organisations.
This obsession with solving a critical problem with a simple solution remains integral to how Gartan approaches things. We always want to do the best for our clients. That means listening well to our customers, being aware of trends and offering value for money.
Over the years we've been pretty good at hiring people cleverer than us who have the same obsession for developing great intuitive products. Products that not only record time but for many clients they have become a strategic management tool. Having respect for everyone we work with has helped to create an environment where good ideas can flourish.
12 years later our journey has been a successful and enjoyable one. It has led us to not always follow conventional wisdom, though. We charge a license fee rather than handcuffing our customers into massive upfront contracts.
Our products are not simply off-the-shelf, one size fits all. We tailor them for each and every organisation we work with because we believe everyone has different needs, even if they're in the same industry. And within this framework, our customers have the freedom to adapt our systems as their organisation changes (as they will) without hidden charges.
As a result, many of our customers have been with us from the very start.
We're still evolving. We've set our sights on how Gartan can develop software that will achieve efficiencies internationally and even developing brand new products for the latest platforms.
We'd like to thank all of our customers who've supported us along the way.
If you are thinking of moving to Gartan Managed Time® or are curious about our company, get in touch, we'd be glad to talk about your organisation and ours.
We promise the one thing you will always get from us, is time.
Malachi Eastwood, Peter Cunningham - Gartan Technologies
Testimonials
Our client testimonials are a tribute to our success in repaying the faith our clients have shown in Gartan Technologies.
"We selected Gartan due to the high quality of the software, their professionalism and the fact that they are willing to go the extra mile to develop their software to meet our specific needs. We have been so impressed with the products and the support service we have received to date has been second to none. Long may it continue!"
Steve Healey, Chief Fire Officer, Cumbria Fire & Rescue Service
"Gartan Availability not only works as a system but the company also acts as a partner in helping us refine the solution to solve our issues. Their knowledge and understanding of the issues involved proved to be a great benefit to OFRS. I am not sure what we would do without them now!"
Tony Whiting, Retained Collaboration Officer, Oxfordshire Fire & Rescue Service
"We installed Gartan Availability System in early 2008 to replace an in-house spreadsheet. It has delivered significantly improved management of our resources and it allows staff to manage their own availability; which has given them a greater sense of ownership. The company has also made a number of changes to meet our changing needs and are always available on the end of a telephone for support."
John M Arnold, Deputy Learning and Development Manager, Northumberland Fire & Rescue Service
"Gartan's systems give us total flexibility, making it easier for employees and managers to record working patterns whatever duty system they work. They also vastly improve the Services ability to provide a more cost-effective and efficient Fire and Rescue Service."
Kev Pottinger, Group Manager, Gloucestershire Fire & Rescue Service
"As the lead and end user for Gartan Availability, I have found Gartan Technologies to be extremely professional, effective and efficient."
Tom Cookson, Watch Manager, Lancashire Fire and Rescue Service 
"We continue to enjoy working with Gartan and we thank them for their flexibility and continued commitment to ensure CFRS have a quality product."
Gary Mitchley, Station Manager, Cambridgeshire Fire & Rescue Service
"The system is so intuitive to use that a number of stations decided to adopt it as their sole method of recording availability before the official go-live."
Ferial Rolfe, Improvement Manager, Suffolk Fire and Rescue Service
"As one of the largest employers of [part time] personnel in the UK, our organisation realised the need for real time accurate availability data of our staff. Gartan Availability has provided us with a cost effective solution, which is simple to use. They configured the system to work in the way we wanted it to, and it is becoming an integral part of our daily operation. We use all of Gartan's products which provide us with efficiency savings across our whole organisation."
Jon Webber, Retained Development and Liaison Officer, Devon and Somerset Fire and Rescue Service
"Gartan Availability has given our staff the ability to manage their time using the Internet and Text Messaging. This has allowed the Service to provide an improved service to our communities. The benefits for staff are second to none and as managers, it allows us to better understand our staffing needs."
Rae Cameron, Group Manager, Scottish Fire & Rescue Service