Meet the Team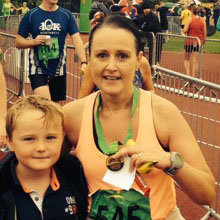 Mary Kelly
User Support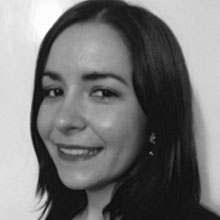 Shauna McCallion
Business Administrator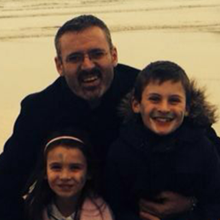 Liam Black
Development Team Lead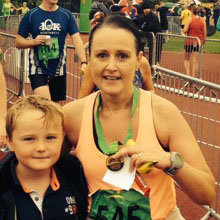 Mary Kelly
User Support
Mary's official title is User Support, but really she's the person you go to if you want to find out the fastest way to do things at Gartan Technologies. She's a fixer and doer, always quietly going about sorting things out without any fuss. She has worked at both larger and smaller companies and she says, at Gartan, "You get to know more about what the company offers to their customers as a whole, as opposed to just knowing how to do your own job only. People here like to know what you think which means you can have an input on many different aspects,."
Mary's been running for roughly 5 years, starting with 2k and now does half marathons in very respectable times. Her advice to anyone starting to run distances is to 'be determined" and to have some company to give you support. "It's easier with someone else running with you.". Mary says it's always tough at the beginning but the more you do it the better you get. In training for the Half Marathon she ran 16K in 30 degrees in Lanzarote, (Donegal isn't always that hot) now that is determination.
She works three days a week at Gartan Technologies, "I can do my long runs on my days off and have a break in between, as opposed to doing a long run on a Sat and again on Sunday. When I started working here, I was pleased to see the Shower room upstairs I can run short distances at lunch time and have evenings free to spend with my family."
"Gartan Technologies has a culture of flexible working, as long you get the work done. For instance, I start at 9.00 am but others start later or earlier which means they finish at times which suits some with young families. It's very busy here with lots going on, but it's always very varied with new clients so the day goes in really quickly. The coffee breaks are a good place to discuss what's happening during the day and to have a laugh."
"I enjoy my job, the people here are very easy to work with and there is a good team atmosphere. I am very aware that my voice is the first one people hear when they contact Gartan Technologies so it's important to be friendly and helpful. That pretty much sums up the company."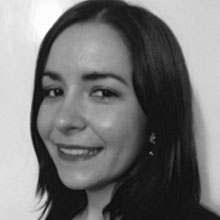 Shauna McCallion
Business Administrator
Shauna has been with Gartan Technologies for almost 9 years. She has previous experience working in the Financial Services Industry, as well as working in the Healthcare Sector while living in Australia. Her friendly disposition and ability to listen means she has a natural talent for customer service. Shauna started out in reception, welcoming everyone and with her 'can-do' approach soon became an expert on Gartan products.
Shauna is now a Business Administrator and trainer. She makes sure that Gartan customers are up to speed on all the latest features to help make their lives easier.
"As Business Administrator, my role within Gartan is really varied – it's one of the reasons I enjoy it so much. One day I will be busy in our Donegal office working on reception and User Support, generating reports or creating user manuals and videos; while the next day I could be flying to the UK to deliver training."
She continues, "I love travelling and finding out about new places and people."
"My Training Manager role entails a lot of travel and I really enjoy it. It has taken me all over the world. It allows me the opportunity to meet with lots of our clients and to visit their headquarters – giving me an understanding of each individual organisation."
She continues, "Even though I didn't come from an IT background, it was possible for me at Gartan Technologies to transfer and develop my skills. Everyone is genuinely willing to help each other out where they can. I feel privileged to work with such a great bunch of people."