Becoming a Gartan Expert
At Gartan, we pride ourselves in delivering the very best time management solutions. Our designers take pride in their work to ensure our rostering and competency management applications are easy to use. But we also understand the importance of providing you with everything you need to train your users to utilise our products to their full potential.

Whether you are considering rolling out a Gartan product for the first time or if you are a long term user of the applications, you can rest assured you'll always have the knowledge necessary to maximise our applications. We have a suite of training tools that will make the rostering, timesheets or competency management system deployment the best it can be.
New System Training
Your Project Manager liaises with the Gartan Training Manager to plan deployment training. We have delivered hundreds of training sessions to Fire & Rescue and other Emergency Services of all sizes; from 100 to over 3000 users. Therefore we generally recommend face-to-face training using a 'Train the Trainer' model. However, online training delivery is always an option too.

The project manager identifies the most suitable trainees from different locations and teams. Those selected are responsible for the transfer of skills to colleagues throughout the organisation.

A significant aspect of Gartan's business is a commitment to building relationships with our clients. Therefore, face-to-face training is by far our favourite aspect of training delivery; we get to visit our clients' HQ and meet so many of our valued users, gaining insight into how each organisation works.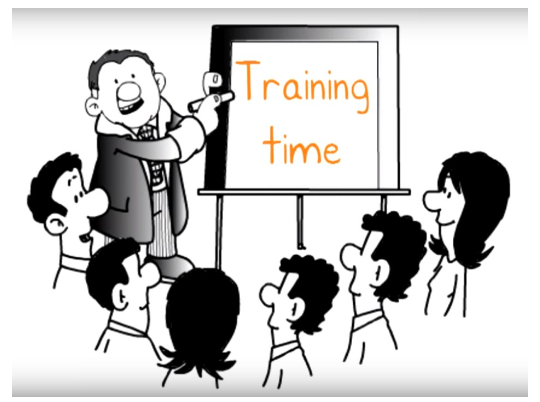 Knowledge is Power
Our applications are dynamic; we regularly release new features and tools. For this reason, we're constantly updating documentation and training material so you can be sure your knowledge transfer will continue with your Gartan experience.

We understand that sometimes your point-of-contact moves on – but that does not mean all the Gartan knowledge has been lost. The Gartan Training Hub is accessible by all our clients and stores the most up-to-date training material, manuals and videos; as well as guidelines and handouts for when you deliver your own Gartan training.

Our Knowledge Base houses hundreds of FAQ's and solutions related to the Gartan products. This teamed with our Training Hub you'll have all the answers right at your fingertips.
And of course, we're always available to deliver face-to-face or online refresher training to organisations needing that little bit extra.

We offer rostering, time & attendance and competency compliance software; so while our training content differs, the training process is the same. Fire and Rescue Services generally have comprehensive training facilities, so we usually host our training events at their centres, but quite often we visit fire stations to deliver the training.

If you would like more information on our user training options, please get in touch with us.